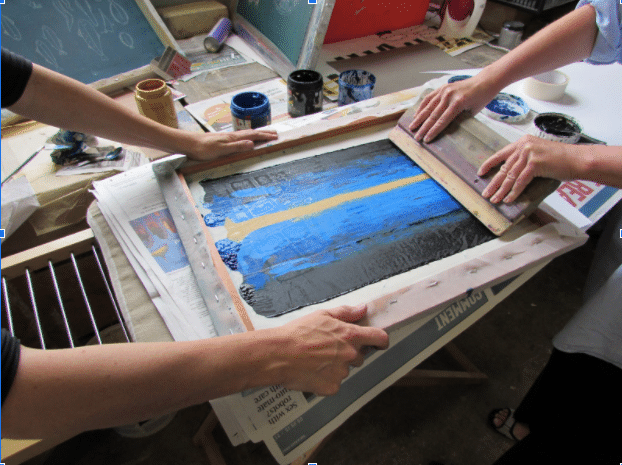 STAGE 1 – DESIGNING
Printer need to have computer with designing software like corel/adobe photoshop / illustrator to make the design which he need to print.
STAGE 2 – POSITIVE MAKING
Printer need Printer like Epson as per size require ( sheet or roll form printer) to make prints of positives required to make screen. Also required RIP software specially for DOT size.
STAGE 3 – SCREEN MAKING
Printer requires screen making machines
Screen stretcher to fix mesh on frame and stretch.
Coater- to coat the coating emulsions on mesh
Screen Dryer- to dry the screen
Exposing- to expose the design with positive
Washing- required washing area to clean and develop the screen
Touching table – required to recheck the design as per positive.
STAGE 4 – SCREEN PRINTING
Printer required Tables/ manual carousel / automatic printing machine as per his quantity and capacity to print on Garment
STAGE 5 – FINISHING ( FUSING/CURING)
Printer required Curing machine to dry the ink on garments. Also, require fusing machine for some application in printing like glossy fusing with paper/ foil fixing/ flock sheet fixing etc.
Printed Garment/Panel is ready.
Ankur Gupta