ARE YOU REALLY AFRAID FROM CORONO VIRUS?
DO YOU WANT TO WASTE YOUR HARD-EARNED MONEY INVESTED ON FURNITURE AND MACHINERY?
DO YOU WANT TO DESTROY YOUR EXPENSIVE MACHINERY AND EQUIPMENTS?
WHY ARE YOU FALLING IN TRAP OF PERSON WHO ARE SELLING AND MIGUIDING PEOPLE WITH WRONG PRODUCT AND WRONG PRICE?
HERE ARE 13 PROBLEMS OF USING HYPO Base CHEMICAL SOLUTIONS SPRAY IN YOUR FACTORIES / OFFICES /HOME
    Hypo Base Chemicals solution SPRAY CAUSES RUSTING ON ALL YOUR METAL PRODUCT YOU SPRAY DIRECTLY OR NEARBY AREAS.
 IT CAN BE HAZARDOUS IF USED IMPROPERLY AS IT BLEACHES THE SURFACES LIKE COLOURED FABRIC, WOOD, PLASTIC, PP, PVC LINOLEUM AND OTHER SURFACES FOUND IN HEALTH CARE SET-UP AND FACTORIES
2.     IT IS VERY RISKY FOR HUMANS WHO IS SPRAYING AND EVERYONE WHO WILL INHALE THE CHEMICALS FUMES OF THIS SPRAY. CHLORINE FUMES HAVE RESPIRATORY AND OCULAR HAZARDS AND EVEN CAUSE SKIN PROBLEMS.
3.     CONCERN ABOUT THE POTENTIAL LONG TERM CARCINOGENIC ( CANCEROUS) EFFECTS ON PROLONGED EXPOSURE DUE TO CHLORINATION BYPRODUCTS
4.     ITS EFFECT DECREASES IMMEDIATELY AS COME IN CONTACT WITH ORGANIC COMPOUND AFTER SPRAY
5.     ITS LIFE IS VERY SHORT AFTER SPRAY. CHEMICALS SOLUTIONS HAS RELATIVELY SHORT SHELF LIFE.
6.     THIS PRODUCT CAN BE USED ONLY FOR MOPPING AND WIPING OF NON-METALLIC, NON-CALCANEUS SURFACES. CANNOT BE USED FOR SOFT SURFACE AND SENSITIVE EQUIPMENT APPLICATIONS.
7.     TASTE AND ODOUR ARE UNACCEPTABLE AFTER SPRAY
8.     NOT EFFECTIVE AT KILLING PATHOGENS IN PRESENCE OF ORGANIC LOAD
9.     CHLORINE FORMS COMPLEX COMPOUND WITH ORGANIC MATERIAL WHICH MAY BE HARMFULL TO HEALTH OVER TIME AFTER YOUR SPRAY.
10.     TO GET BEST RESULT, CONTACT TIME REQUIRED OF THIS CHEMICALS IS VERY LARGE. DUE TO SHORT LIFE, IT IS NOT SUITABLE FOR SOME PLACES.
11.     CHLORIN DEGRADES ( BEING UN-STABLE) VERY FAST ON EXPOSURE TO ENVIRONMENT, HEAT AND UV LIGHT
12.     MOST USER CANNOT DETERMINE THE DOSING QUANTITY THEMSELVES AS IT IS NOT STABLE COMPOUND.
13.     CHEMICAL DOSAGE REQUIRED VARIES WITH WATER QUALITY, AS CHLORITES BECOMES INFECTIVE AS DISINFECTANT IN PRESENCE OF CONTAMINATION.
Here is Solutions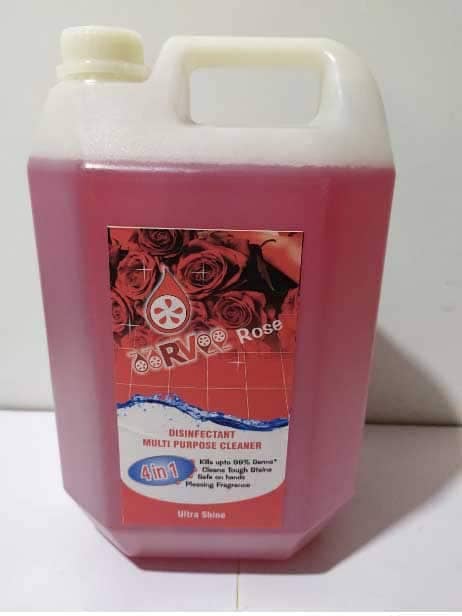 WE HAVE BEST SOLUTIONS OF THESE PROBLEMS
RV-MPC – DISINFECTANT
product from RV LABS, Gujrat.
This product is made from Benzalkonium chloride(BKC) %age dosage of which is used as Disinfectant.
-No have harmful effects on humans.
-It is stable product after addition of water.
-It has Pleasant Smell
-It does not destroy any kind of surfaces
-It has no Health related problems
-It is easy to use
-It is easily available
for Enquiries, please contact
Ankur Gupta
SHORI CHEMICALS
M:9814078818
for more products, visit
www.shorichemicals.com/safety-products
Advantages of BKC
Especially for its antimicrobial activity, benzalkonium chloride is an active ingredient in many consumer products:
Pharmaceutical products such as eye, ear and nasal drops or sprays, as a preservative
Personal care products such as hand sanitizers, wet wipes, shampoos, soaps, deodorants and cosmetics
Throat lozenges[6] and mouthwashes, as a biocide
Spermicidal creams
Over-the-counter single-application treatments for herpes, cold-sores, and fever blisters, such as RELEEV and Viroxyn
Burn and ulcer treatment
Spray disinfectants for hard surface sanitization
Cleaners for floor and hard surfaces as a disinfectant, such as Lysol and Dettol antibacterial spray and wipes.
Algaecides for clearing of algae, moss, lichens from paths, roof tiles, swimming pools, masonry, etc.